View Shopping Cart / Checkout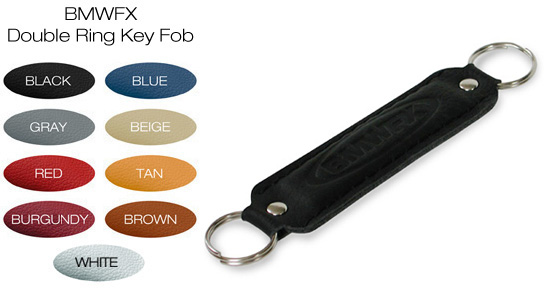 BMWFX Double Ring Key Fob
(Made to match your BMW interior)
Available in smooth or suede leather.
Choose from several leather and thread color combinations.
Ideal for keeping your BMW keys separated from your other keys.
Stitched leather exterior with nickel rivets and double rings.
Shipped via USPS Priority Mail.
See More Products
Copyright © 2000-2006 BMWFX, Inc. All rights reserved.