View Shopping Cart / Checkout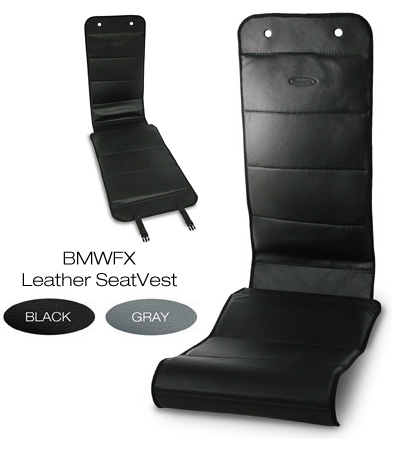 BMWFX Leather SeatVests
(Fits BMW Sport Seats)
Available in smooth or suede leather.
Choose from black or gray leather and 9 thread colors.
Head rest eyelets and underside buckles make installation easy.
Soft padded leather construction with heavy duty stitching.
This item is not sold in pairs. One piece only.
Shipped via USPS Priority Mail.
See More Products
Copyright © 2000-2006 BMWFX, Inc. All rights reserved.